5 Vital Tips for Every Small Business Owner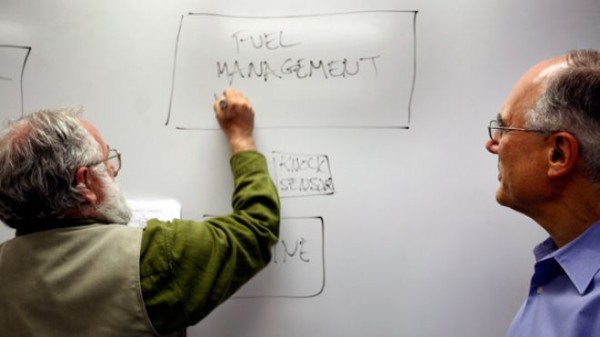 Small business owners come from all walks of life. And while most are certainly experts in the services and products they sell, they may lack the finance and marketing backgrounds necessary to grow in today's ultra-competitive world.
That shouldn't stop anyone from opening a business. That's because there's a trove of resources online and in every community across the country that can help any business operate efficiently, target their customers and appear professional. Using a combination of their own know-how, affordable computer programs and local professional services, small business owners must focus on the following five crucial areas of their businesses to increase the likelihood of success:
No. 1: Create a powerful brand image with consistency.
Your brand image is what both current and prospective customers think about your company. This image is developed through repeated interactions with customers, so it's essential that you send them consistent messages. This means having the same look and feel in all forms of marketing, including direct mail, online, email, and more.
For a brand image to accurately stick in the customers' minds, it must be true to its product and services and the company must live up to all its promises.
No. 2: Identify objectives for your website.
Before you invest money to create a flashy website, determine your No. 1 goal. Ask yourself, "Am I creating a website so I can mainly inform or educate visitors? Do I want to sell products? Is my goal to generate leads?" The main objective will dictate the design and overall layout.
No. 3: Optimize your web presence.
Without search engine optimization, your business is a needle in a global haystack. There are a few best practices you should consider that are within everyone's means: Creating and maintaining various social media channels as they influence search rankings; including keyword phrases on your websites; developing a content-rich website through blogs and white papers.
For a more in-depth approach, small business owners can easily find articles online on basic SEO. Depending on your business, it may even be worthwhile to enlist the services of an SEO expert.
No. 4: Learn and practice basic accounting.
A lot of small businesses fail because of mismanagement and undercapitalization. To avoid these pitfalls, owners should understand basic accounting – or hire someone who can provide local accounting support. If you're determined to go at it alone, an online service like Quick Books is a useful way to practice standard accounting procedures and will help you take the reins of your company's finances.
No. 5: Take a disciplined approach to customer acquisition.
If you're not acquiring new customers – even if your business is booming – your competitor probably is. To remain competitive, budget how much you will spend to acquire customers on an ongoing basis. This means creating, implementing and sticking to a plan. Remember, sales, marketing and promotions aren't optional in business; they are basic business requirements and must be treated as such.
Steve Greenbaum is the CEO and Founder of PostNet
, a franchisor of neighborhood business centers that provide marketing services and specialize in meeting the design, printing and shipping needs of small businesses and entrepreneurs. Founded in 1993, PostNet has over 700 locations worldwide, including 18 locations in Canada. Select PostNet locations in the U.S. and Canada now offer Web services, which include website and mobile design, hosting, email marketing and mobile printing. Each PostNet franchise is locally owned and operated.